It isn't called 'Britain's most Brutal' for nothing!
And the Summer Spine Race 2023 surpassed all my expectations, offering an intense and awe-inspiring experience, more brutal but also more beautiful than expected. 
This challenging race, known for its demanding nature and minimal support, allowed me to push my limits while immersing myself in some of the really special landscapes of Britain.
However, what made this race truly extraordinary was the incredible sense of community and support, and in my case particularly within the Green Runners group.
Taking my pledges seriously I did set off with a one way ticket to Edale, although I got a lift back, as I certainly burnt out my feet by the end!
The Summer Spine Race is a test of endurance and willpower.
A sometimes gruelling, always unsupported race that spans approximately 268 miles (431 kilometers) with around 37,000 ft of vert along the iconic Pennine Way National Trail in the UK.
From the rugged mountains to the sweeping moorlands and historic world heritage site of Hadrian's Wall, each step was an adventure.
A particular highlight was the stunning Hannah's meadow, managed by Durham Wildlife Trust. This is the only Wildlife Trust reserve passed through directly by the route and is a real stunner. Located in the scenic Baldersdale within the North Pennines Area of Outstanding Natural Beauty, Hannah's Meadow is a remarkable Site of Special Scientific Interest site that reflects centuries of traditional farming practices. Once owned by the famous Hannah Hauxwell, the land continues to be managed for hay and pasture, preserving its diverse wildlife. The meadows boast a wealth of traditional hay meadow flowers and rare species, and is home to various bird species, including lapwing, skylark, redshank, curlew, and meadow pipit.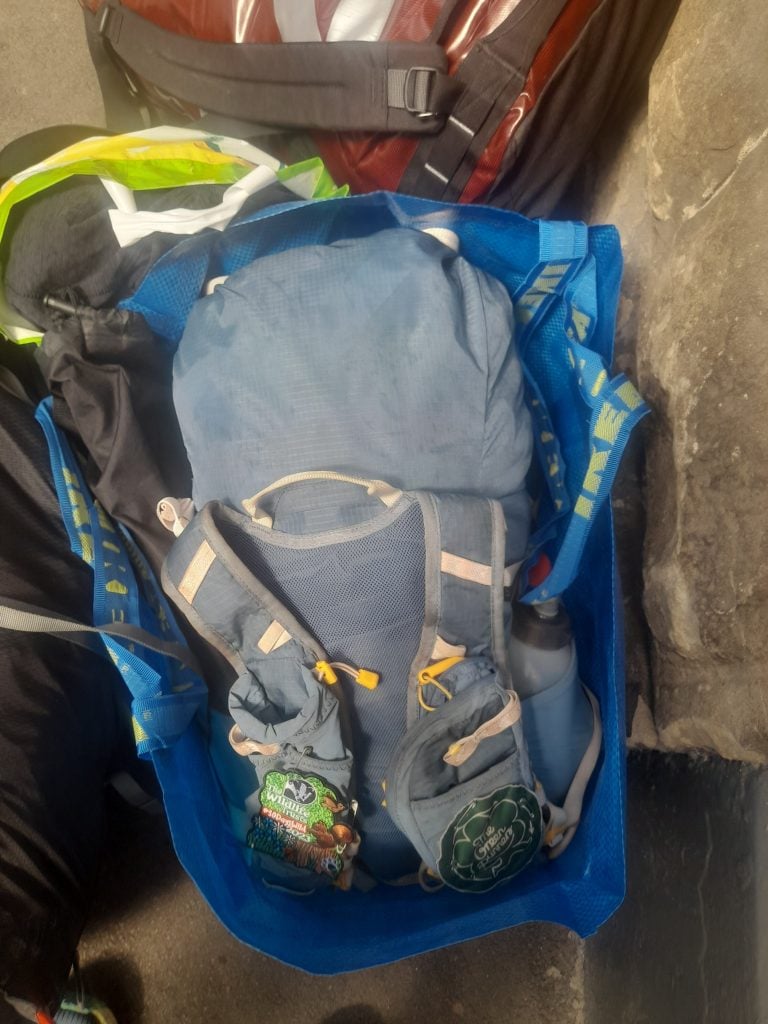 Feeling Community Amidst the Isolation
The Spine is a race in which you easily spend 12 hours alone.
But amidst the solitude and personal challenges, the power of community was a really important feature for me.
Within the race, Green Runners emerged as great source of support and connection, with Kev in Bellingham being a real highlight!
Other people who ran with me asked about the badge and it gave me something to talk to people about.
Several people told me they would also join up!
Throughout the race, I really benefited from the brilliant networks, from the other runners, Spine race volunteers, medics, safety team and staff, friends and family, people dot watching and formal and informal running clubs like Running Punks, Saltaire Striders, Punk Panther and Hardmoors.
This energy helped in pushing me forward and lifting my spirits.
There is a huge strength that comes from being part of supportive communities and I really felt it on this race.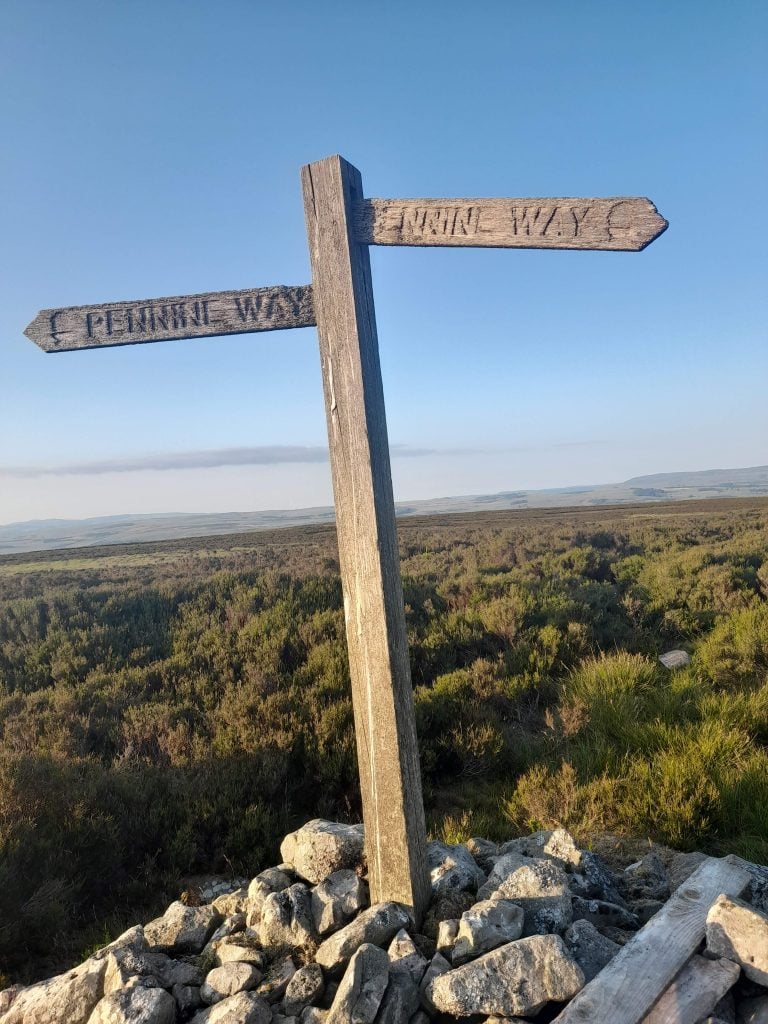 The Spine linked two important elements, the environment we ran through, a series of special habitats that cover the very heart of Great Britain, and the sense of community.
Alongside my Green Runners badge on one side of my bag I had a Wildlife Trust badge highlighting the #30DaysWild initiative that happens every June.
Worth saying you don't need to do anything quite this extreme, you can do daily activities to connect with nature.
The race route itself took us through awe-inspiring landscapes, and gave some real highlights, from seeing a Barn Owl quartering the field below me as I was on Hadrian's Wall early in the morning, a family of stoats crossing a farmyard, the cries of Curlews and Oyster Catchers echoing across the moors, and many middle of the night voles and mice crossing the paths.
The environment we passed through not only challenged me physically (and wow, did it…) but also fostered a deep appreciation for the natural world we were all passing through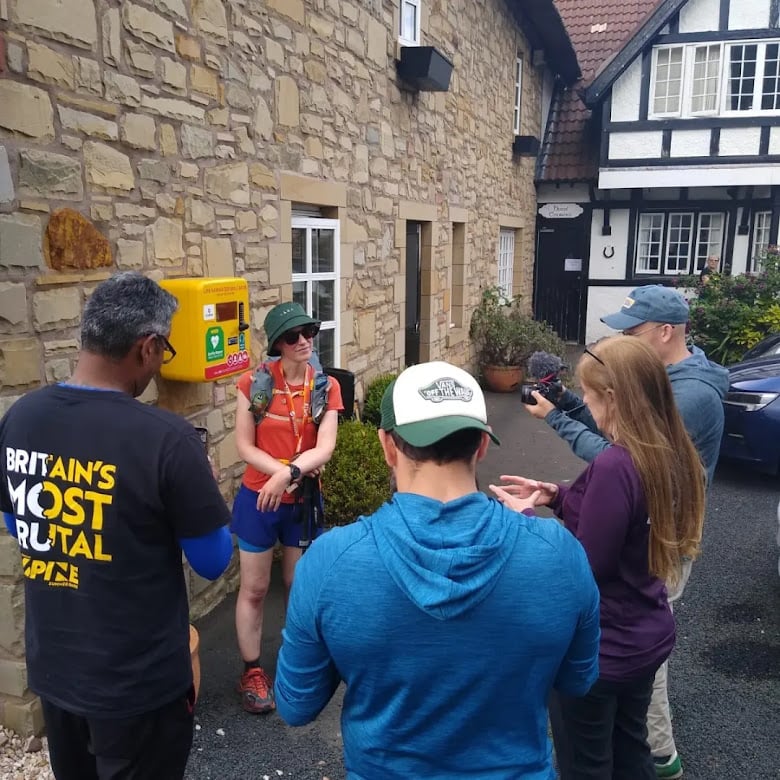 An Amazing Result - 3rd Place and Memories!
The Summer Spine Race 2023 will forever hold a special place in my heart.
Beyond the physical challenges and awe-inspiring landscapes, it was the sense of camaraderie and support that made this race truly unforgettable.
I came in third female, beyond my wildest dreams as my main aim was to finish it and honestly, enjoy it.
That Green Runner badge certainly helps!
Looking forward to getting through my recovery and getting back outside in nature again as soon as my feet get better!