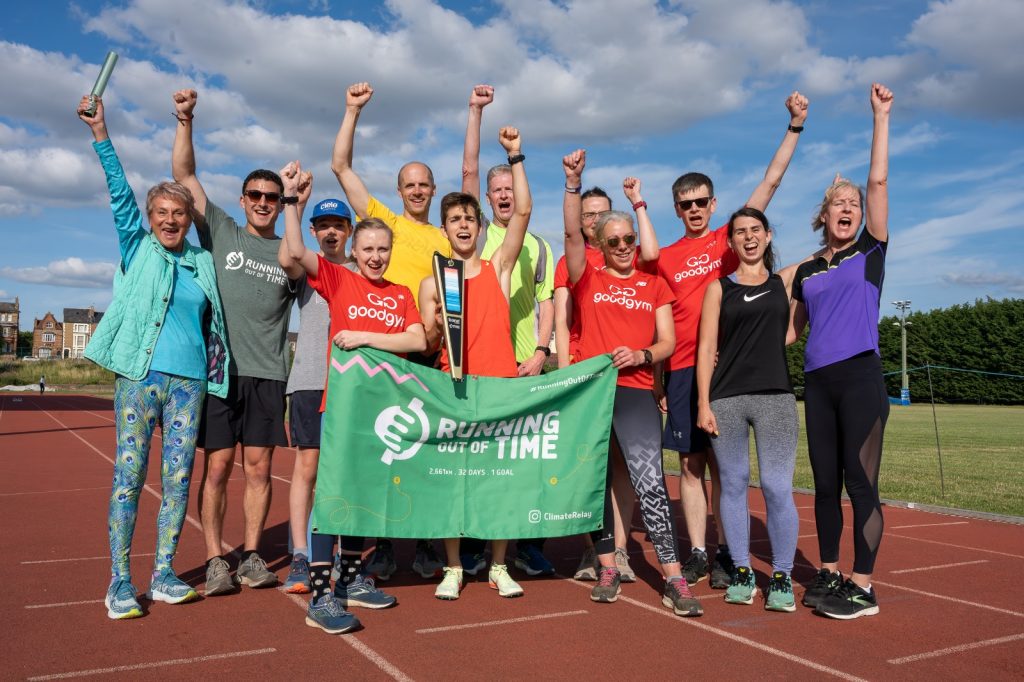 Here at the Green Runners we like to shout out other organisations doing amazing things to highlight the climate crisis, and providing simple but effective ways to help, especially if that involves running! So we wanted to tell you a little bit about getting fit while doing good with GoodGym.
Being part of GoodGym is truly a unique experience. GoodGym is not your usual volunteering group. It's not your usual running club either. Where else can you go for a run, take part in a fitness session and do something incredible for your local community all within 90 minutes. You feel knackered, are usually a bit sweaty, but ultimately amazed at what you've achieved.
Sound strange? Let me explain. GoodGym exists as a way of directing all the energy used in exercise into good causes. Rather than running on a treadmill and watching your latest Netflix series, GoodGym members run to support isolated older people and carry out odd jobs around their homes. Instead of monotonously lifting weights in front of the mirror, GoodGym shifts earth for community gardens or paints fences for local schools. Each week, all over England and Wales, GoodGym runners support hundreds of older people and complete a huge amount of volunteering for community initiatives. It's free, fun and a great twist on your standard training run.
"I love going round the city and being like – I did that…I dug that…I painted that. It's just that lovely feeling that you've spent your evening with nice people, you've done something good and you've done some exercise – it literally covers everything"
Jenny, GoodGym member
We met lots of positive GoodGym runners along the Climate Relay route. They have a strong environmental angle and a commitment to eco-friendly practice. To complement their involvement in the Relay they undertook 100 Days of Action campaign which has seen them refocus their efforts on caring for the environment. We look forward to partnering with them in the future for more GoodGym x Green Runners events.
Check them out and combine your green running with local community projects: www.goodgym.org