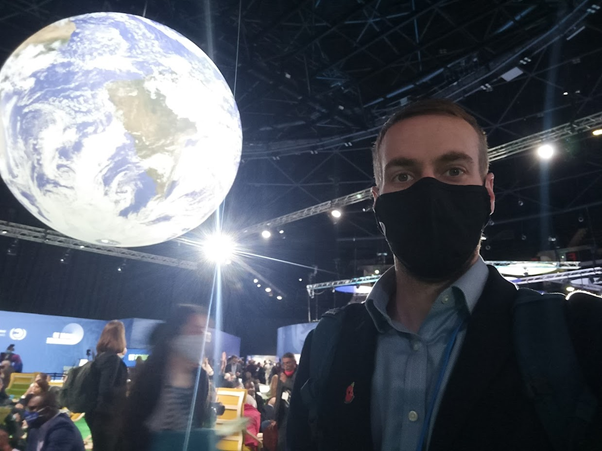 On Sunday 6th of November global delegations will gather in Sharm El Sheikh in the latest attempt to tackle the climate emergency.
Hosted in Egypt, it's the first COP in Africa but it isn't without controversy around sponsorship (Coca-Cola), human rights violations and freedom of speech.
But What is COP and Why Does it Matter?
Conference of the parties – or COP –  is part of 3 separate meetings agreed at the 1992 Rio Earth Summit. They each focus on Biodiversity, Climate Change and Desertification. Of these the climate conference generally gets the most attention.
COPs are where the decisions are made.
Months of internal and collaborative government discussions come to a head for formal agreement. For climate change these are annual meetings although some are more significant than others.
For example COP26 was a five year check-in on national decarbonisation commitments, called Nationally Defined Contributions (NDCs). These were part of the Paris Agreement. These are now also being agreed at COP27 as insufficient progress was made.
Who Are The People Making Decisions?
Mostly delegates from each government of the UN's Framework Convention on Climate Change (UNFCCC). As the importance of climate change is slowly being realised, COPs have grown to significant political events attracting many world leaders, ministers, negotiators and 'observer' organizations. They also include an increasing amount of Civil society, businesses, NGOs and media.
In fact COP is now often seen as "the new Davos", somewhere to be seen and heard at.
So much so that the US had Jeff Bezos main stage at COP26.
As a cynical attendee and following Amazon's muddling half-arsed approach to climate action, I'd personally view his efforts to attend not as one of concern for the planet but more of ego and influence… but it shows the increasing status given to COPs.
What I did see was an increase in people (especially women and indigenous people) calling for change, more NGO activities and many corporates stepping up to address gaps that the governments aren't filling.
All of this provides some reason for hope.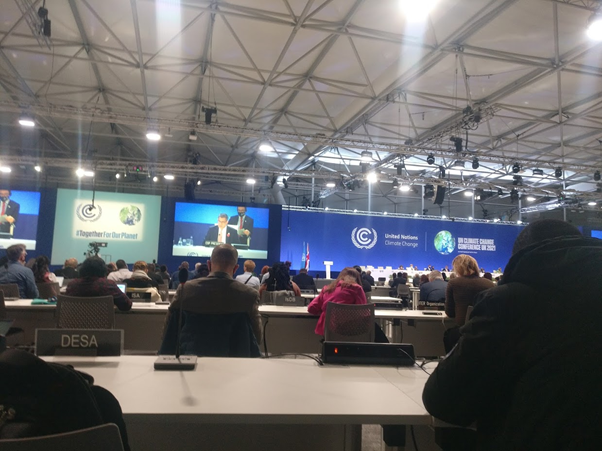 What Is It Like at a COP?
There are commonly two zones
1) The Green zone is open to the public and more educational
2) The main Blue zone is for governments, delegates and observers. Once past the strict security, those granted entry are greeted to a truly global representative UN managed space.
Aside from the catering facilities serving carbon labelled food, social spaces where journalists, NGOs and delegates occupy any empty space to work.
There are many pavilions of varying size and focus. Each representing their country or organisation. Some have progressive talks and discussions, whilst others have clear political agendas to push.
Behind all this are the stacks of uniform numbered rooms where the real discussions happen and larger stages where presentations and technical addresses occur. These are part and parcel of any UN discussion.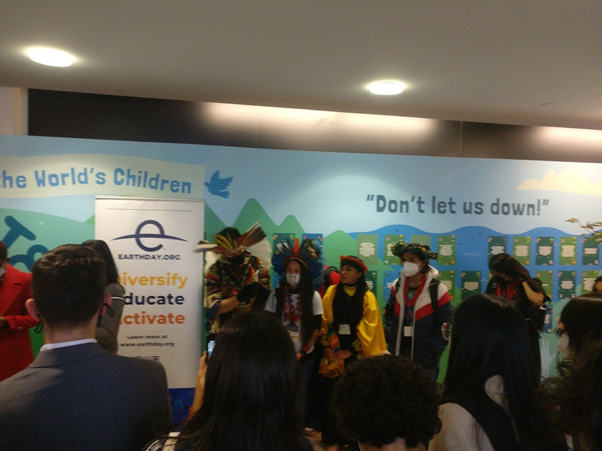 What's the State of Play Now?
Sadly, we are way behind where we need to be.
IPCC have stated:
1) A need to reduce emissions between 2020 and 2025 (they've gone up)
2) Halve emissions by 2030 (unlikely) and…
3) Reach net zero by 2050 (not a chance at current rates).
So that means a 2.4C rise is expected by end of the century. This is much greater than the 1.5C limit needed to contain the worst of the global harm.
COP26 underperformed but was viewed as better than expected.
Focusing on specific sectoral issues – framed as 'coal, cars, cash and trees' sought to drive achievable change.
But much greater urgency is still needed.
Aach COP is our last best chance to make global change.
Currently only 24 countries have submitted updated NDCs, with Australia the only country to have made a significant increase in ambition, albeit from a poor starting point.
COP27's other main focus is mitigation and adaptation. Both significantly needed, with many vulnerable countries already facing climate change catastrophes they can't afford and did little to cause.
Finding the $100 billion a year agreed for climate support is proving difficult, especially against the global background of war between the west and Russia, increasing tensions between China and the US, and a food and energy crisis.
What Can You Do to Have An Impact?
We can't all be in COP27 to make our voices heard. But we can all create change by speaking up.
This can be locally through your family and friends, employer and wider network.
Or at a regional and national level via your council, state or government representative.
For more information on 'speaking up' see the resources pages on our website.
Below are more links to some COP resources. And do keep an eye out for regular updates from The Green Runners during COP27.
(Author: Andrew Murray)
*Note views above are that of the author alone who is a sustainability professional and green runner. He wont be attending COP this year but has previously.
Link to BBC article on COP 27